You can see the effect of this rule on the cigarette smoking advertisements. Everyone knows that smoking is injurious to health, but still have hundreds of quality advertisements exhorting people to smoke. However, the tobacco is one industry that does not raise its voice against negative campaigns because they realize the fact that smoking is certainly not good for health. Some of the best advertising posters for cigarettes:


1. Philip Morris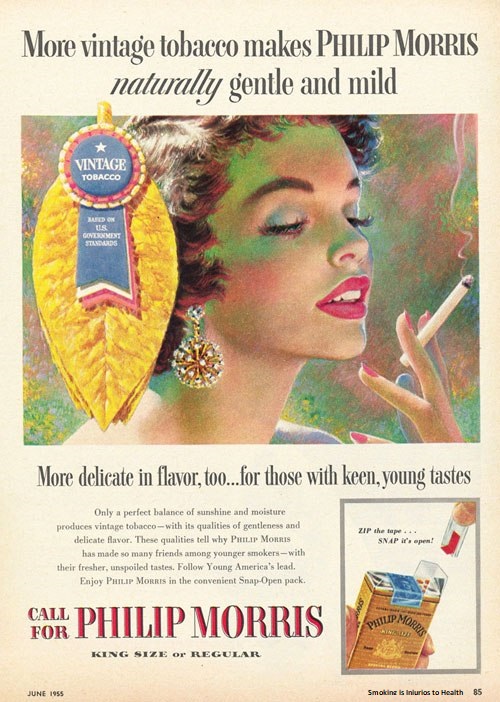 One of the oldest brands of cigarettes, Philip Morris is renowned for its delicate flavor targeted at providing smoking for women. The advertising poster shows a young woman barely out of her teens enjoying a Philip Morris cigarette. The look on her face says it all. She looks completely enchanted while having her fill.
2. Du Maurier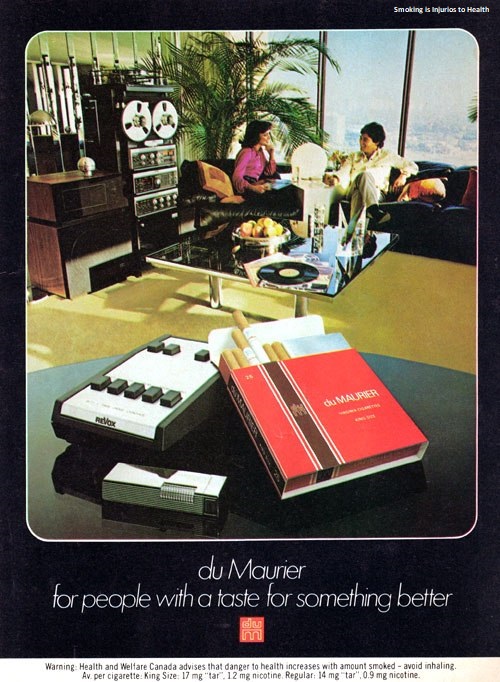 This is an old French brand of cigarettes commonly seen in the adorable cigarette case. The advertisement shows a young couple seated on a sofa in their house having the smoking experience of the lives. There are many instruments in the poster that can give them better entertainment. However, they opt to smoke rather than listen to music. Maybe, this might have been the trend in the 1960s because this poster certainly belongs to that vintage era of music.
3. Chesterfield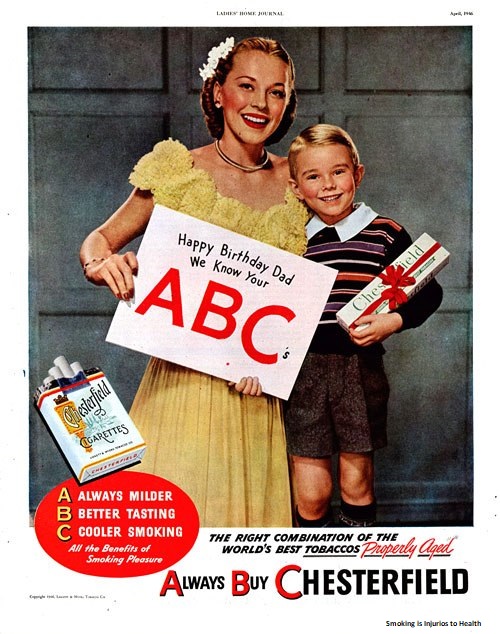 America's most famous brand of cigarettes, Chesterfield has the habit of showing children presenting their parents with cigarette boxes on their birthdays or any day for that matter. Sometimes, you do get the feeling whether it is an ad in favor of or against smoking. Maybe, they aim to promote their cigarettes with a subtle warning to the parents that smoking cigarettes can make the future of their children bleak. However, this must be one of the best advertising posters, "Always Buy Chesterfield."
4. Murad – The Turkish Cigarette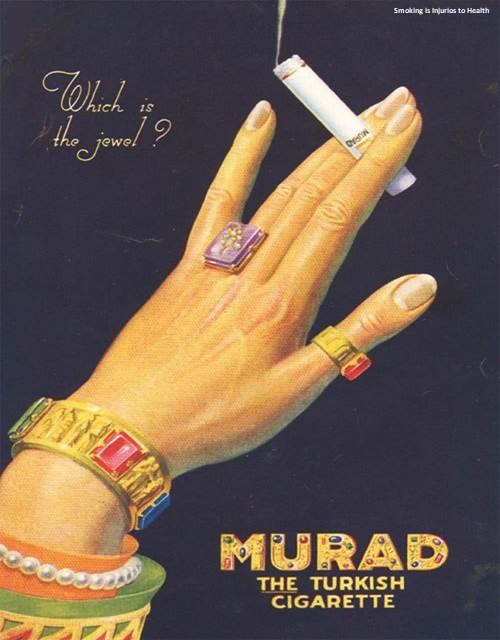 This is a beautiful poster that shows a woman's hand bedecked with jewels and holding a cigarette in her hand. It poses a question as well, "Which is the jewel?" The best part of the ad is that it does not give you the answer. It leaves it to the imagination of the viewer.
5. Chesterfield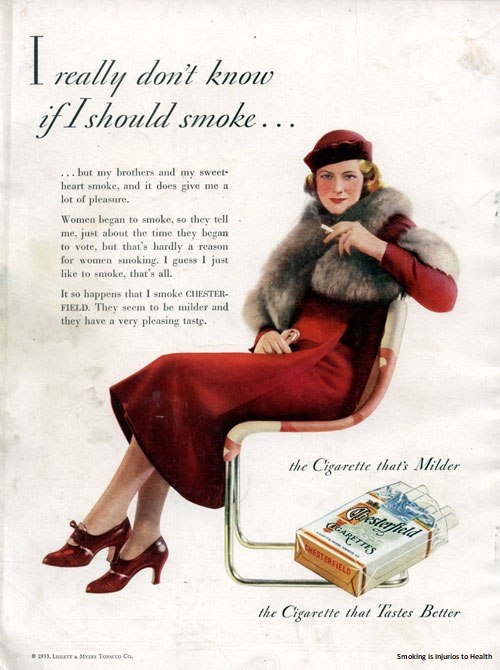 This lady is in a dilemma whether to take up smoking or not. What would be your advice to her? Chesterfield always leaves some questions unanswered in their advertisements. This shows their concern towards society as well.
Final thought:
We have seen a series of tobacco vintage posters. Each poster has a hidden message in it. It is up to the individual whether to take the positives or negatives of these campaigns. However, one thing is certain. Tobacco manufacturing companies never take it to heart even if you take the negatives because they do care for humanity.
Hope you enjoyed the nostalagic journey. Try the all new KWIK MINT

For more interesting articles kindly subscribe.